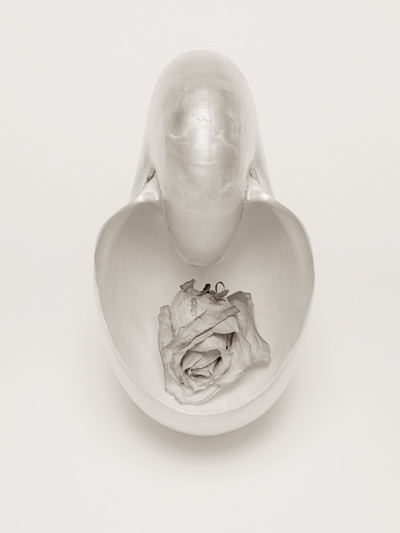 Welcome to the official website for the exciting new eBook on crafting digital negatives for contact printing!
CURVE CALCULATOR III for the Mac OS NOW AVAILABLE!!!!!!
Much More Than A Curve Generator! Check it Out!
PLEASE NOTE: CCIII requires an Activation Code to run. This will be sent to you via email from This email address is being protected from spambots. You need JavaScript enabled to view it. . The download key code will not activate CCIII.
Precision Digital Negatives for Silver & Other Alternative Photographic Processes, an eBook on crafting the best digital negatives possible!
The Precision Digital Negatives System is the finest SYSTEM available for crafting a digital negative. Using Photoshop and a good quality printer, the eBook gives instructions on file acquisition, working image files, making digital negatives & the calibration process that produces negatives custom tailored to your equipment, workflow and alternative process. The unique, patented, Color Density Range Control is a LOSSLESS method of tuning the negative to the requirements of your alternative process—resulting in far less drastic and less destructive adjustment curves. This system can do things that are impossible with any other system.
Users are also getting fantastic results with Photopolymer Gravure (or Solar Plates) using Precision Digital Positives.
NOW AVAILABLE! PDN Aquatint Screens for Photopolymer Gravure. (Some people are also getting good results with Traditional Copper Plate Photogravure & Intaglio Printmaking.) I have spent a year researching and developing these unique aquatint screens to achieve rich blacks, a long scale, smooth tones and great detail when using them to produce either polymer or copper plates. Aquatint Screens will be available in a variety of sizes and three grades: Fine, Medium & Coarse. Paul Taylor of Renaissance Press says these are the most beautiful screens he has ever seen! Using one of my screens with Toyobo KM73 plates from Anderson Vreeland, I am getting a very long, Platinum/Palladium like scale of 28+ steps on a 31 step tablet! (Shipping outside of the Continental United States by special arrangement only. Email me at This email address is being protected from spambots. You need JavaScript enabled to view it. for more information on this. Shipping and handling charges shown when ordering in the PDN store are for Continental United States Only!)
"Yesterday I used one of your aquatint screens for the first time at Our Darkrooms in London, England. I was amazed how much better the results were compared to my European purchased screens." —Tony

NOW AVAILABLE! Curve Calculator II For Windows - Much faster & easier! Not just an upgrade to the old Curve Calculator, CCII is a stand alone database with versions that work on either Windows or Mac (Leopard compatible) platforms. All of your calibration information can be kept in one place! CCII generates a family of hybrid curves for each of your alt process calibrations—choose the hybrid curve that is the most pleasing to your photographic vision and export it automatically in Photoshop curves file format. See my article on PDN, Curves, and Curve Calculator II in the November/December issue of View Camera Magazine. Curve Calculator II requires a standardized 31 step tablet.
Standard Film 31 Step Tablet If you do not have a standard 31-step tablet (a film sensitivity guide) for calibration, you will need one. A 31-step provides increased accuracy in calibration over the 21-step tablet. You can purchase one here that I have designed and is produced for PDN by Stouffers Industries—the price is very competitive and it has improved features that make it much easier to read the results. Note that the 31-step tablet will be required for Curve Calculator II.
Workshops by Mark Nelson Currently Available:
Precision Digital Negatives & Platinum/Palladium for Beginners
Precision Digital Negatives & Platinum/Palladium Advanced Printmaking Techniques
Precision Digital Positives & Photopolymer Gravure
Master Printmaking—Defining Your Signature Look & Learning How To Achieve This Vision in Your Printmaking
If you have any trouble ordering or using the shopping cart, please notify me immediately at This email address is being protected from spambots. You need JavaScript enabled to view it. . The shopping cart seems to prefer Microsoft EXPLORER or FIREFOX BROWSERS. Try switching browsers if you have problems.
Purchasing & Shipping information (for items that must be shipped) is provided for both the US and overseas.
Note: All items in the PDN Store are downloaded at the time of purchase, except for the Standardized 31 Step Tablet.
When ordering from outside the United States, you can choose any "state" and then correct any errors once you are switched to PayPal to finalize the order.
Thanks for visiting!
—Mark I. Nelson